"Classy" UK Tour Dates 2023
In a world of groups, hierarchies and class systems, everyone's trying so hard to fit in. What's wrong with being a misfit? Be you, be proud! From the caravan to the middle class neighbourhood, it's taken Monahan 4 decades to realise this . Enjoy Monahan's stand up observations on living his contemporary life alongside stories of his upbringing. 
Edinburgh Fringe 2022: Kate Copstick, Scotsman:
"this show is all about the story. It is helped by having one hell of a story to tell. Just to give you a flavour: Irish father meets Iranian mother, baby Pat's first home in Khuzestan province is bombed and so the family drive 18,000 miles to Redcar. Where things get even less predictable."
As seen recently on BBC One's The One Show, Loose Women, Asian Network (BBC).
"Rip-roaringly funny…. another hour would have suited everyone" – One4Review ✭✭✭✭✭
"Hilarious" – Three Weeks ✭✭✭✭✭
"Terrific Comic" – The Scotsman ✭✭✭✭
"Definite Must See!" – Edinburgh Festivals ✭✭✭✭
PS: Join my mailing list to be updated on shows.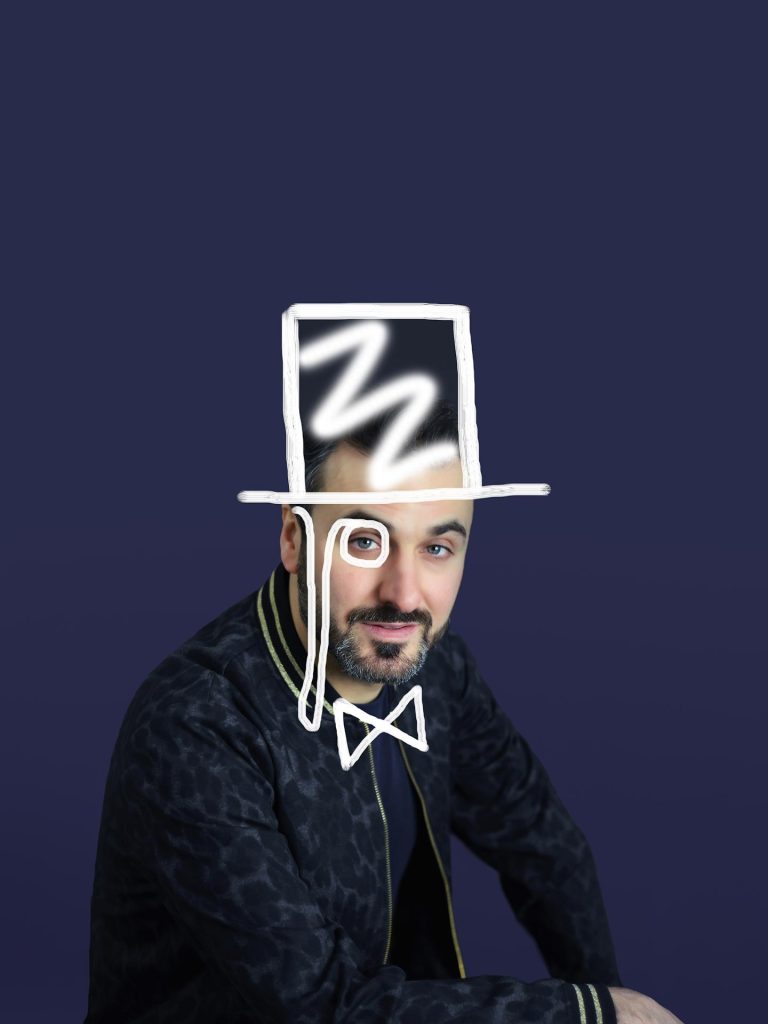 Edinburgh Fringe 2023
02-27 AUG – 21:00
Patrick has performed in over 1,000 cities and towns, and dozens of countries around the world! Travelling more miles than the whole of NASA's space flights! Come see him now before he does his Mars stadium tour 2024! Exclusively yours! 'Hilarious without being outrageous' ***** (ThreeWeeks). 'There isn't a comic quite like him' ***** (TheNewCurrent.co.uk). 'Must see!' **** (Edinburgh Festivals Magazine). 'You grin from ear to ear' ***** (One4review.co.uk). 'Audiences love their boy' **** (Scotsman).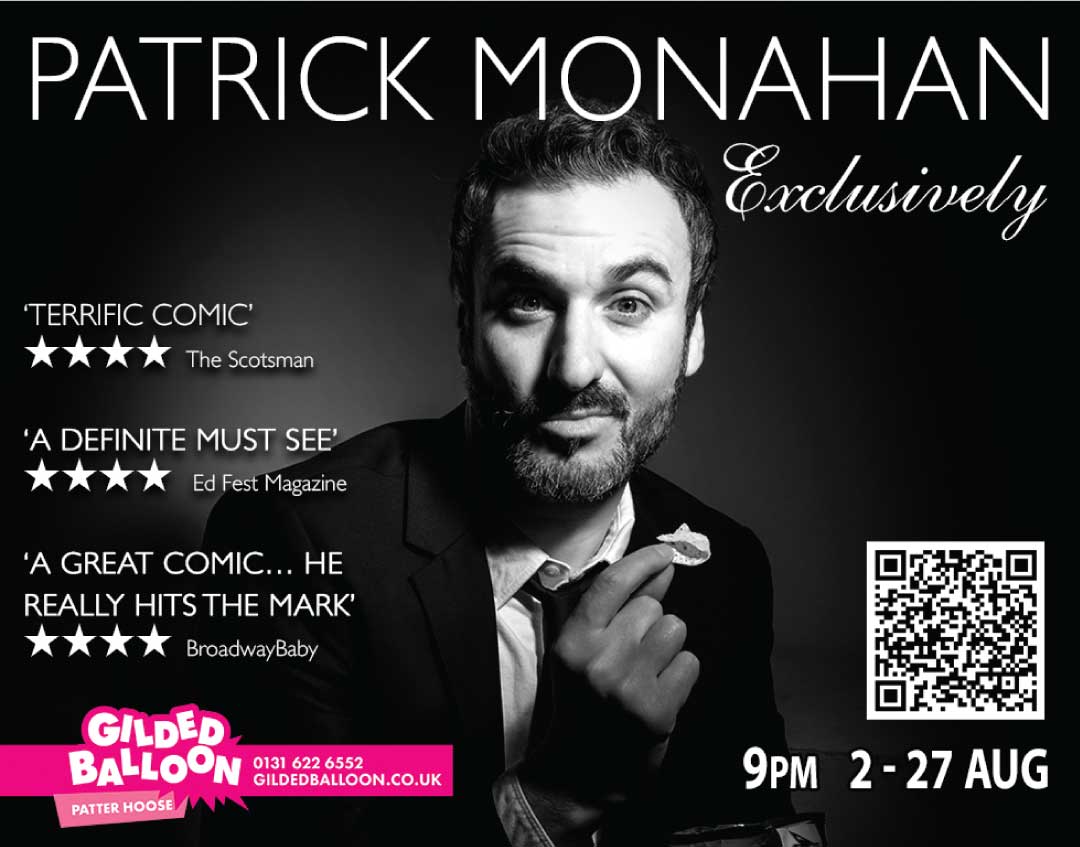 What People Are Saying About Patrick
'A spellbinding narrative…delightful, impressive and very funny… if it is possible to make Monahan audiences love their boy more than they already do, then this is the show that will do it' ✭✭✭✭
Sign up for Patrick's Mailing List
Keep up to date with Patrick's news and upcoming gigs. Sign up for the Mailing List with this simple form below, simply add your email address and send. Thanks.
We will never share your information or use it to spam you.