2020 The Year of the virus..
What a year it's been, who would have predicted 2020. I don't know anyone who hasn't cleaned out all their cupboards under the stairs at least 67 times during lockdown & spent over 3 minutes learning a new language. Thing's can and will only get better, now that you've ordered that waterproof facemark. If you're at home, locked in the house or hiding in the bunker at the end of the garden and waiting for 2020 to reboot. Then don't wait on your own any more…Join me every Saturday night at 7pm on my Facebook live page (www.facebook.com/patrickjmonahan) for my stand up show, live from my front room to your bunker.
If you have re-watched the whole of Netflix twice over then why not download my last live stand up tour "Patrick Monahan #Goals" as a digital download on https://www.buymeacoffee.com/PatrickMonahan
Fingers crossed to seeing you soon for my latest stand up show "Started from the Bottom, Now I'm Here", Touring every corona free town in the UK & beyond. :
And don't forget to join my mailing list as I'll send you all my latest info on new exciting projects & cheeky clips of my latest filming.
Have a fantastic lockdown & new normal for the rest of 2020.
Patrick x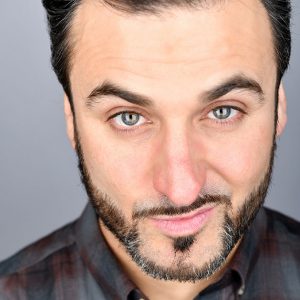 What People Are Saying About Patrick
"He storms the venue like a force of nature…effortless charm and bonhomie…the mother of all feelgood finales"
Sign up for Patrick's Mailing List
Keep up to date with Patrick's news and upcoming gigs. Sign up for the Mailing List with this simple form below, simply add your email address and send. Thanks.
We will never share your information or use it to spam you.