Summer 2019…
It's officially Summer and the end of my #Goals stand up tour show. Thank you to the thousands of people who attended the shows up and down the UK. Don't panic if you missed it as the show was recorded live at Middlesbrough Town Hall (April 2019) and will be released as a comedy special online and on DVD.
Massive thanks to all the theatres, art centres and my director Kevin Shepherd.
As one door closes another one opens, my brand new stand up show "Started from the Bottom, Now I'm Here" is currently previewing and will be heading up to the Edinburgh Festival this August 2019. Click on the link below to purchase tickets. :
Edinburgh Festival Fringe 2019 Tickets
Don't forget to join my mailing list as I've got some exciting projects upcoming this year.
If all you've got in your diary is watching Love Island and the Tennis then don't panic, Edinburgh Fringe Festival is only a matter of weeks away. See you there.
Happy Summer Holidays!
Patrick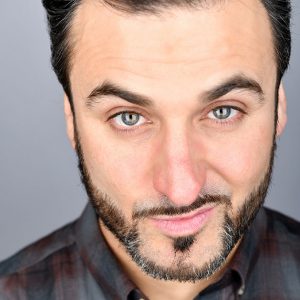 What People Are Saying About Patrick
'A spellbinding narrative…delightful, impressive and very funny… if it is possible to make Monahan audiences love their boy more than they already do, then this is the show that will do it' ✭✭✭✭
Sign up for Patrick's Mailing List
Keep up to date with Patrick's news and upcoming gigs. Sign up for the Mailing List with this simple form below, simply add your email address and send. Thanks.
We will never share your information or use it to spam you.