2022 is just a cough, sneeze and wish away
They say 'Never dwell on the past, only the future!' Which is why my granddad lost his job as a history teacher.
We're marching into a new year, which if it's anything like 2021 will feel like it's about 12 weeks long.
But 2021 is by no means over just yet, as I'm doing a fun filled panto in the beautiful Darlington Hippodrome for the month of December, before embarking on a UK wide solo stand up tour in 2022.
Join my mailing list to be updated on shows.
A special massive thank you to you for watching my zoom stand up shows which I will continue to do a few, all details on my mailing list on social media for regular updates.
In the words of the late great Vera Lynn, "We'll meet again, on stage, in person, on screen or the festival, some sunny day…"
Big hugs,
Patrick x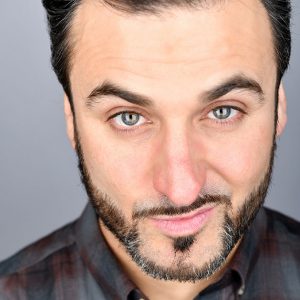 What People Are Saying About Patrick
'A comedian with a heart of gold… it's not laboured but it makes you think, even while you grin from ear to ear at all the fun you've just had' ✭✭✭✭✭
Sign up for Patrick's Mailing List
Keep up to date with Patrick's news and upcoming gigs. Sign up for the Mailing List with this simple form below, simply add your email address and send. Thanks.
We will never share your information or use it to spam you.